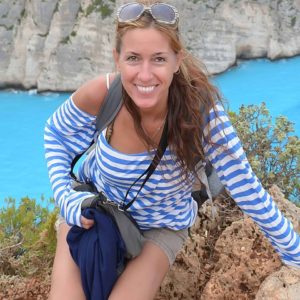 Hey! I'm Abby …
Thank you so much for taking the time to stop by and get to know my work and me!
I am a Photographer out of the Greater New Orleans area. I grew up in Mandeville, Louisiana and received my B.A. in Communication Arts with a Concentration in Photography at Roanoke College in Salem, Virginia. I have backpacked all over Europe and then some, worked in the Creative Department at an International Ad Agency in Chicago, bounced around the country a little more whilst building my brand and my business until settling back here in Old Mandeville.
My love for travel, adventure, genuine, interesting people, history, love, laughter, yoga and my children all make me the woman I am and the creative spirit in which I am able to portray into my Photography. I savour every moment, yet get lost in the moment as well. I am constantly learning and am an old soul…yet forever young at heart and see the beauty in all.
I've been in the business for 25+ years and shoot darn near everything. I've had the most amazing opportunities and met the most fun, funny, smart, talented & interesting people along the way. You name it, I've probably shot it! My shoots are fun, dynamic, relaxing and professional. Always a unique experience! Whether it's a Head Shot, Fine Art, Boudoir or a Family type shot, my goal is to document You as Uniquely You and/or a Timeless Piece of Art.
You are certain to receive quality, professional work as well as have a good laugh or two with me on YOUR AbbyPhoto Experience.
I look forward to the opportunity of meeting you and seeing you on the other side of the lens!
Peace, Love & Abbyness