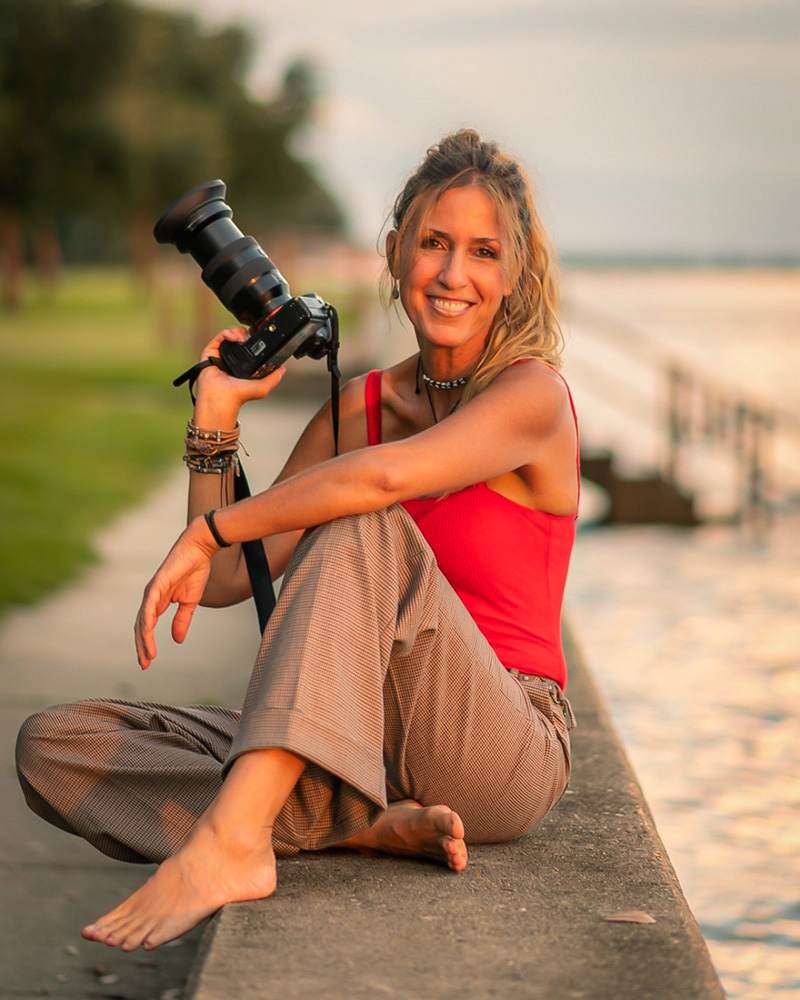 Hey Y'all! Thanx so much for stopping by!
I am Abby, an Award Winning New Orleans Photographer specializing in Creative Portraits Unique to Your Personality. Serving St. Tammany + beyond… Have Camera Will Travel!
I have been in the business for 30 years making me one of the most experienced Photographers in New Orleans! I have shot National Campaigns, Sold Pieces around the World + Worked THE Red Carpets for The SAG Awards + The MovieGuide Awards. I have also been published in Local + National Magazines, was awarded The Key to The City of Mandeville, have won BEST PHOTOGRAPHER in St. Tammany Parish 10 times, am in the Marquis Who's Who AND I show my work regularly at galleries in New Orleans + St. Tammany Parish. I am also a founding member + President of the Mandeville Artists Guild and have also served as President of the Old Mandeville Business Association as well as other board positions.
Besides all of that, I am just a girl with a camera, solo Mom of 3 and I LOVE Traveling and Exploring New Lands! Backpacking is my favourite way to travel, meeting new people, being inspired by different cultures and just being FREEEEEEEEE!!!!!
I love shooting people and creating Unique Experiences with each person to suit their personality. I shoot On Location wherever YOU want to go, as this is about YOU! Shoots with me are always fun. We walk, talk and giggle a lot along the way as I capture your true essence.
Let's have Fun + Make some Memories!